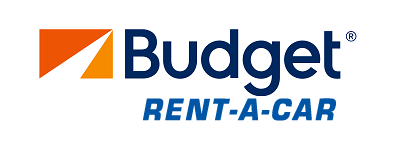 Founded in Los Angeles in 1958, the company chose its name to attract the cost-conscious consumer. After six decades in business, Budget Rent A Car has grown to include over 3,000 locations around the world.
Budget Rent-A-Car is known for the outstanding service and excellent value that makes them the first choice for rental car customers. Furthermore, we are always introducing new ideas and innovations to improve our service and to boost customer satisfaction.  We believe in adding skills which both increase our bottom line and foster continued growth.
In addition, Budget also understands that a safe and respectful work atmosphere creates a positive rental car experience for both employees and customers.
From economy cars to SUVs to pickups and passenger vans, Budget offers a wide variety of vehicles to suit every renter's needs.  We even have moving trucks for customers who need to move larger items.
Budget Car Rental Products
One of the things that makes Budget so special is the different products we offer such as Sirius Satellite Radio and GPS navigation. If you're traveling with young children, we also have a range of child safety seats for all ages.
And don't forget the ultimate travel companion, Travel Tab Adventurer, to help you acclimate to new surroundings. It's basically an oversized smartphone that offers convenient travel apps, data, and international phone calls for travelers in unfamiliar locations. We even have a domestic version for travelers who don't need phone calls or data.
Car Rental Services from Budget
Although we are known for our low prices, Budget doesn't skimp when it comes to service. We constantly expand our offerings to make sure our customers have everything they need for a worry-free car rental experience.
In addition to our mobile app and fuel plans, Budget also provides extended roadside assistance and cashless toll programs. In order to make the rental experience as convenient as possible, you can take advantage of these products and perks when you pick up your vehicle or when you make your reservation online.
For added convenience, Budget also has monthly long-term rentals and reduced, airport one-way car rental rates. Due to our affiliation with EconoCar Club of New Jersey, we are able to offer these services at select New Jersey locations.
Budget Rent-A-Car also takes the guesswork out of shopping for the lowest price online with our Best Rate Guarantee. If you find a lower rate online than what you already booked on our website, just fill out the Best Rate Guarantee form, and we will match the base rate and give you an additional 10% off your rental.
By fulfilling our mission of delivering superior service at a great price to the budget-minded consumer, Budget Rent-A-Car consistently exceeds expectations and builds customer loyalty that lasts.