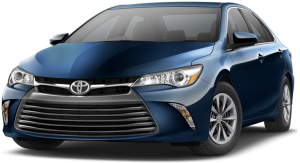 New Jersey is a mighty amalgam of so many of the single factors that make other states great. With its safety, quality of education and access to daycare, New Jersey is a great place to raise a family. With its central location to lively surrounding areas, New Jersey is a hub of thriving activity. And the mix of wide open space, culture, and entertainment make New Jersey a go-to for anything its residents are Jonesing for. And when you get a little vacancy time, look no further than the myriad of spring road trips New Jersey has to offer. No matter how well you think you know New Jersey, the great thing about this remarkable state is that there's always more to learn. If you're looking for a few ideas for New Jersey road trips this spring, here's a tried-and-true list compiled by companies that specialize in car rental in Jersey City.
Fort Mott State Park
Located in Pennsville, New Jersey, Fort Mott State Park originally was established in the 1800s as part of a Delaware River coastal defense system. The location is Finns Point in Salem County right on the bank of this river. Its ground covers more than a hundred acres, and if you're interested in all things history, you'll be thrilled to learn Fort Mott State Park is listed as a historic site on the New Jersey Coastal Heritage Trail. Troops were regularly stationed at the fort from 1897 to 1922, and New Jersey acquired the military reservation as a historic site as well as a state park in 1947. Fort Mott State Park is open daily from 8 am to 4pm, and there's good news particularly for those with big families, there's no entrance fee.  You can get there via ferry service from Delaware City w the Three Forts Ferry.
Unionville Vineyards
What better spring adventure can you think of than a day trip to a vineyard?! If you're looking for romantic rural charm, you won't find better than Unionville Vineyards. Located at 9 Rocktown Road in Ringoes, New Jersey, in Hunterdon County, these beautiful vineyards offer wine tours and tastings and breathtaking hiking and biking areas. Explore nearby towns of New Hope and Lambertville, and enjoy the four wineries in the area, of which Unionville is just one. Unionville Vineyards is open seven days a week from 12 pm to 5 pm. There are public winery tours as well, offered every Saturday and Sunday at 2:30 pm.
Mountain Creek Zip Tours
Zip it good! If you're looking for adventure right in your own backyard, you must try one of the year-round day trips to Mountain Creek Zip Tours. Perfection on a spring day, this scenic area is located in Vernon, New Jersey, just 47 miles from Manhattan. If you've ziplined before, you'll fit right in! If you haven't, fear not, for their expert team will keep you safe, make you feel at ease, and adroitly show you the ropes for hours of exciting fun! Perfect for the whole family, these zipline adventures are the only guided tours of their kind in all of New Jersey. Visit Mountain Creek Resort's homepage for more information.
Collingswood May Fair
For an ideal late-spring day trip, visit Collingswood May Fair located along Haddon Avenue in Collingswood, New Jersey. This lively art and music festival can be ideal if you're traveling alone, with a partner, or with your entire clan. The 37th Annual May Fair begins May 27, and an estimated 50,000 people attend this fabulous event yearly. It started as a small art exhibit decades ago, and it's grown to a wealth of excitement amidst a thoroughfare that offers music, art, food vendors, carnival rides, games, and even a kid-friendly zone with crafters. Their website suggests inputting 678 Haddon Avenue, Collingswood, NJ 08108 into your GPS, which will take you to the heart of town, the Borough Hall.
New Jersey is rife with beautiful scenery, lively activity, wholesome fun, brilliant nightlife, and exciting adventure. Yes, there's something for everyone in our beautiful state, and the landscape just keeps getting better and better. So if you're looking for fun in the sun on a springtime day or an entire weekend, hop in your rental car or minivan, get out on the open road, and take a fabulous trip to one of these amazing sites right within your own beautiful state. Contact a company that specializes in car or minivan rental in New Jersey if you're looking for more ideas for fun spring road trips in the Garden State. Occasionally during road trip some car troubles may occur, but don't worry, New Jersey offers many car services in every area so if you need roadside assistance or got stuck and need towing services, there are plenty of car towing and roadside assistance in New Jersey, just pickup your phone and call, most provide 24/7 services, they fix your car and you can continue your trip.