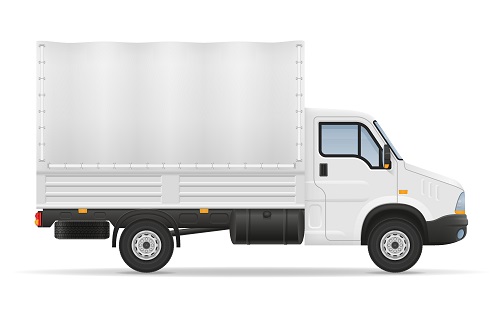 EconoCar Club of northern New Jersey provides cargo vans, pickup trucks, and full size moving trucks for those who need to move merchandise or furniture locally or around the country. Due to affiliations with larger truck rental companies, we offer a greater selection of moving trucks than most stand-alone rental companies.
For example, we stock high roof cargo vans and trucks from 12 to 26 feet in size. As a result, we can help you move everything from a college dorm room to a five bedroom home. Not only are our vehicles some of the newest in the industry, but we make sure they are always in great condition prior to customer pickup. If you need extra peace of mind for a long trip, feel free to add 24/7 roadside assistance to your rental package.
Perks of Renting from EconoCar Club
Our affiliate relationships with other rental companies means you have access to more benefits when you rent with EconoCar Club. In other words, if you are moving to another state you can take advantage of free unlimited miles on one-way truck rentals anywhere in the United States with one of our Penske trucks. Although many companies charge for miles when you go over the limit, Penske does not.
Smaller Truck Rentals
Nevertheless, some tasks aren't big enough for a moving van. If you need something smaller, we have cargo vans and and pick-up trucks that will get the job done. These rentals are great for people who need to move just a few items from one place to another. Because pick-up trucks are perfect for local moving jobs, landscaping work and home improvement projects, we have plenty of industry professionals who look to us for their rental needs.
To make your move as smooth as possible, we also have moving supplies available such as hand trucks, moving boxes and furniture pads. In addition, we rent towing equipment for those who need to take their own vehicles along with them.
Superior Customer Service
As part of our commitment to superior customer service, we inspect our vehicles regularly to make sure they are both safe and reliable. Renting a truck from us is both quick and painless because our courteous team is always available to answer any questions and to help with pickup and drop-off.  At EconoCar Club, our business model means we have many of the advantages of a much larger operation while still maintaining the personalized touch of a local business.
Quality for Over Half a Century
For more than 50 years, EconoCar Club's hallmark has been quality truck rentals at affordable prices. With neighborhood branches across northern New Jersey, we have the trucks you need at a location near you. Our fleet of pickup trucks, cargo vans and moving trucks can accommodate any size move or freight delivery. If you need to rent a truck in northern New Jersey, try EconoCar Club for great service at a price that won't harm your budget.