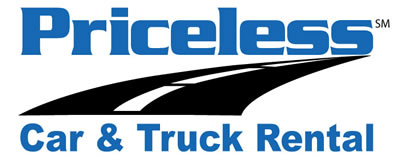 High Quality Rentals & Affordable Rates Since 1998
Founded in 1998 as a reasonably priced local alternative to the big-name car rental companies, Priceless Car and Truck Rental quickly found its niche in the car rental marketplace. Subsequently, we have spent over two decades cementing our status as one of the best values in the car rental industry by offering an unbeatable selection and topnotch customer service at reasonable prices.
On account of our affiliation with EconoCar Club of New Jersey, our rental locations stock all types of vehicles from small economy cars to luxury sedans, SUVs, minivans, and even fifteen passenger vans to rent by the hour, day, week or month. Maybe your car needs servicing or major repairs or you have extra family coming to stay for a few days. Nevertheless, you shouldn't have to pay an arm and a leg for a replacement vehicle.
Rental Car Franchising
As a division of International Franchise Systems, Priceless is always looking for motivated people to become a part of our system as franchise owners. Over the past twenty years, Priceless Car Rental has enjoyed unprecedented success with their business model. We take pride in enabling individual investors and entrepreneurs to have their own stake in the $24 billion US car rental market.
Our franchisees have the built-in advantage of the tools and methods we have developed over four decades of practical, hands-on experience. From our proprietary business management software, access to our reservation system, company owned insurance and vehicle financing, and in-depth training, Priceless gives its franchisees everything necessary to operate a successful car rental business. In addition, our time-tested business model works for every type and size of market around the country.
Due to our longstanding relationships with auto manufacturers and our financing partners, our franchise owners enjoy access to fleet financing and insurance that would normally be unavailable to an independent operator.
Furthermore, our continued involvement in the business enables us to stay current with the latest industry trends and technology. At Priceless Car Rental, we leverage the knowledge and expertise gained from the local vehicle rental marketplace over the decades to assist our franchise partners to be as successful as possible. As a result, Priceless Car Rental offers affordably priced, high-quality car rentals from locally owned and operated locations throughout the United States.