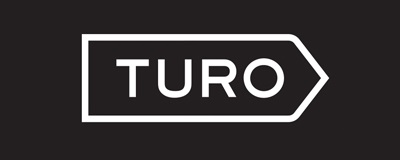 Taking their cue from similar online marketplaces such as eBay and Airbnb, Turo created their own peer-to-peer carsharing company in which private car owners rent out their vehicles through an online application.  By combining the sharing economy and the travel industry, Turo has created a safe community of over 10 million people with over 350,000 vehicles listed and more than 850 different makes and models.  Whether you need a large SUV for a road trip, a convertible to tour the local coastline or a truck to get you through moving day, Turo has you covered.
Turo is unique in that, unlike traditional car rental companies, we do not own or maintain any cars. Through our platform, people rent out their own cars. As a result, we have lower rental costs than traditional car rental companies. Due to our affiliation with EconoCar Club of New Jersey, we can rent additional hard-to-find vehicles within New Jersey.
How Turo Works
Anyone who wants to rent out their vehicle can register it online for other Turo members.  With just a few clicks, you can create a free listing. Add a description, upload some nice photos and you're all set. Once your listing is complete, any Turo member who wishes to rent a car reserves a time slot via the app. As the owner,  you decide where and when your car will be available. For this reason, it's important to keep your calendar updated. Launched nationwide in 2012, Turo has since added features such as an in-car device allowing GPS monitoring and remote unlocking through the Turo app.
Put Your Car to Work
Turo determines your car's price according to the time of year, location and other data in order to increase your income and make your listing more competitive. Or, you are free to set your minimum daily price for trips. You can also choose a mileage limit and get your car back re-fueled.
The host earns anywhere from 65% to 85% of the trip price, depending on the vehicle protection package he or she chooses. Turo then pays the host within five days through direct deposit. In return, Turo receives 10 to 35 percent of the rental income according to the insurance coverage it provides the car owner.
Try Turo Go For More Convenience
In addition, our new Turo Go technology makes car sharing unbelievably convenient. It allows hosts to unlock their cars remotely for their guests. If you are approved as a guest, you can book, find and unlock available cars right from the Turo app. Whenever you need to drive somewhere, just look for Turo Go enabled cars nearby that are available.
This feature is now available in London, Los Angeles, San Diego and the San Francisco Bay Area. The next time you need to rent a car in one of these cities, be sure to try this revolutionary new technology.
A Win-win for Both Sides
Guests benefit by getting the car they want when they need it by choosing from among local hosts scattered across the US, Canada, the UK and Germany. They also pay an average of 25% less than other rental car companies by booking on Turo.  It's a win-win for both sides as renters have a great selection of cars at their fingertips while hosts get income that can help with ownership costs.
And one of the best things about Turo is that it's totally free to list your car with us. There is no buy-in and no monthly fees. Whether you value the convenience of renting a vehicle wherever and whenever you need it or you want to put your car to work for you, try Turo today for a unique and enjoyable carsharing experience.