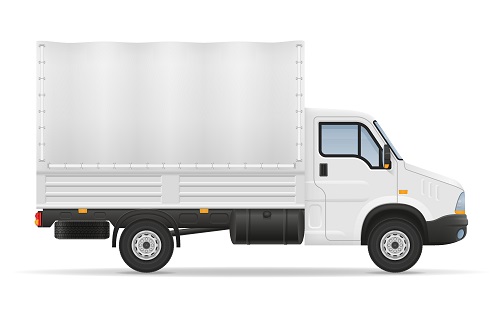 Our fleet consists of cargo vans and trucks for consumers who need to move freight over long or short distances. Specifically, we cater to consumers looking to move locally.
We offer a wide variety of trucks for all of your moving needs, including high roof cargo vans and trucks from 12 feet to 26 feet in size. Our  truck rental can accommodate everything from a college dorm room to a five bedroom home. In addition to having some of the newest vehicles in the industry, our trucks receive regular maintenance and are thoroughly inspected before customer pickup. You also enjoy the peace of mind that comes with 24/7 roadside assistance.
Unlimited Mileage and Special Rates
When you rent a truck from us, you can take advantage of a number of perks such including unlimited mileage.
Fuel Efficient Vehicles
Another advantage of renting with us is our vehicles' added fuel efficiency due to regularly scheduled preventive maintenance. We employ trained technicians to make sure that our trucks run as efficiently as possible. Indeed, the Environmental Protection Agency recognizes us for our outstanding fuel efficiency and carbon emissions reduction.
Other Discounts From Our Truck Rental
Enjoy the following discounts when you rent a truck from us:
AAA – As AAA's exclusive truck rental partner, Penske offers AAA members discounts on truck rentals and moving supplies.
Military Discount – As a thank you to our military veterans for their service, we want to make your move a little less costly by extending a military discount at our more than 2,400 convenient locations.
College Student Discount – Higher education can be very expensive these days. For this reason, we offer a 10% discount on truck rentals for college students.
We Make Moving Easy
In addition to our vehicles, you can also rent moving equipment when you reserve your truck. Just select whatever equipment you need during the reservation process, and we'll have it waiting for you at pickup. This offer includes towing equipment for your car, moving boxes and supplies, hand trucks, and even furniture pads – anything you need to make your big move easier to handle.
Although we work hard to keep our rates low, we never sacrifice when it comes to service. With several convenient truck rental locations, 24/7 roadside assistance, and affiliations with our vehicle rental EconoCar Club of New Jersey, we take the hassle out of moving, so you can safely make the transition to the next phase of your life.
Looking to rent a truck in Northern or Central NJ? We have several rental locations in New Jersey, we accept all forms of payment and we are ready to serve you anytime.