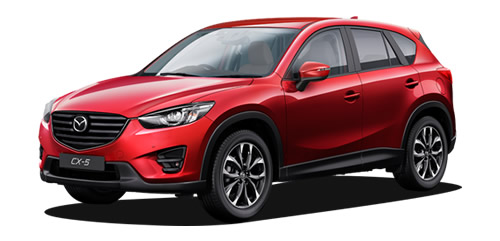 Are you looking for cheap car and truck rental in the Dover, Rockaway, Randolph NJ area? EconoCar Club of Dover proudly serves these locations and more. We offer a wide selection of cars, trucks, vans, and SUV's for long distance or local travel – perfect for visitors and tourists, or residents as well.
If you're traveling, having your car repaired or serviced, why should you have to pay high rates for a replacement vehicle? And if the replacement car is clean and well-maintained, why should it have to be new?
EconoCar Club serves the community of Dover with great cars, great rates, and great service.
Exciting Options From Our Fleet of Vehicles
Our vehicle rental locations carry everything from small economy rental cars to full-size sedans, minivans, moving trucks, fifteen passenger vans, SUV's and crossovers. Rent by the hour, day, week or month.
If you're looking to travel light in a sleek and compact car, or you need some extra cargo space for moving with a pickup or box truck, we have you covered at EconoCar Club.
For over 30 years our fleet of dependable, clean, and safety-inspected vehicles has kept our customers happy and safe while they travel. We ensure that our vehicles are well-maintained and can get you where you're going without hassle.
You can view our available car models online, or by calling our Dover location for more information.
The Best Value in Car Rentals
At EconoCar Club, our specialty is reasonably priced, high quality rental vehicles from local branches across the state of New Jersey. We made it our goal to meet consumer demands for inexpensive and economical car rentals. Our fleet of vehicles are clean, mechanically sound, and look and run great – and will never break the bank.
Please check out our special rates designed to save you the most money! We also offer regular holiday rental specials as well as great weekend rates.
Econocar Club accepts all forms of payment: cash, credit cards, & debit cards.
Accommodating and Helpful Service
As a locally owned and operated business, we care about our customers – you're not dealing with the high prices and cold attitude of those huge car rental agencies.
Renting a car in Dover has never been faster or easier. EconoCar Club's personable, helpful, and courteous staff are always available to answer your questions. Both pickup and drop-off are made easy, with prompt and reliable service that won't impact your busy schedule or traveling plans.
Other Towns in Our Service Area
We offer car, truck, and van rentals in Morris County and other surrounding areas in Northern New Jersey: Dover, Rockaway, Randolph, Parsippany, Denville, Lake Hiawatha, Chester, Mt. Olive, Hackettstown, Newton, Sparta, Andover.
DOVER
33 North Morris Street
Dover, NJ 07801
Phone: 973-361-3044
Get Directions